樂意仕國際移民升學顧問(香港)有限公司 [ 立足香港 放眼國際 ] 
是一家在香港註冊的專業移民 升學 投資 諮詢服務公司。現時公司業務已拓展至馬來西亞。
隨著公司業務持續發展,現摯誠尋求 香港、國内、海外 移民、留學、房產及投資金融産品 合作夥伴,共同開拓商機。
歡迎有興趣之合作夥伴負責人來函來電,商談合作方案。
LKL International Consulting Company(Hong Kong) Limited is a Hong Kong registered company which provides professional advisory services in Immigration, Overseas Study, and Investment.  Our business has already extended to Malaysia nowadays.
With the sustainable development of the company's business, we are sincerely looking for Hong Kong, Mainland China and overseas cooperation partners who are in the field of immigration, Overseas Study, Real Estate and Investment in Financial Products to explore business opportunities with each other.

You are welcome to reach us by email or by phone to make the appointment for further discussing the feasibility of cooperation opportunity.

電話號碼 Telephone: 852-35948515 / 852-35979373/ 852-61104813 (Whatsapp)
60-11-26485176 (Malaysia )
電子郵箱 Email: info@lklhk.com
到訪我們 How to get to us?
乘港鐵 By MTR
西營盤站B3出口 (奇靈里) ,出電梯轉左方向, 沿樓梯級上後右手邊,對面面向華麗都會酒店

Sai Ying Pun MTR Station Exit B3(Ki Ling Lane), turn left after escalator, on right hand side after upstairs , facing opposite to Grand City Hotel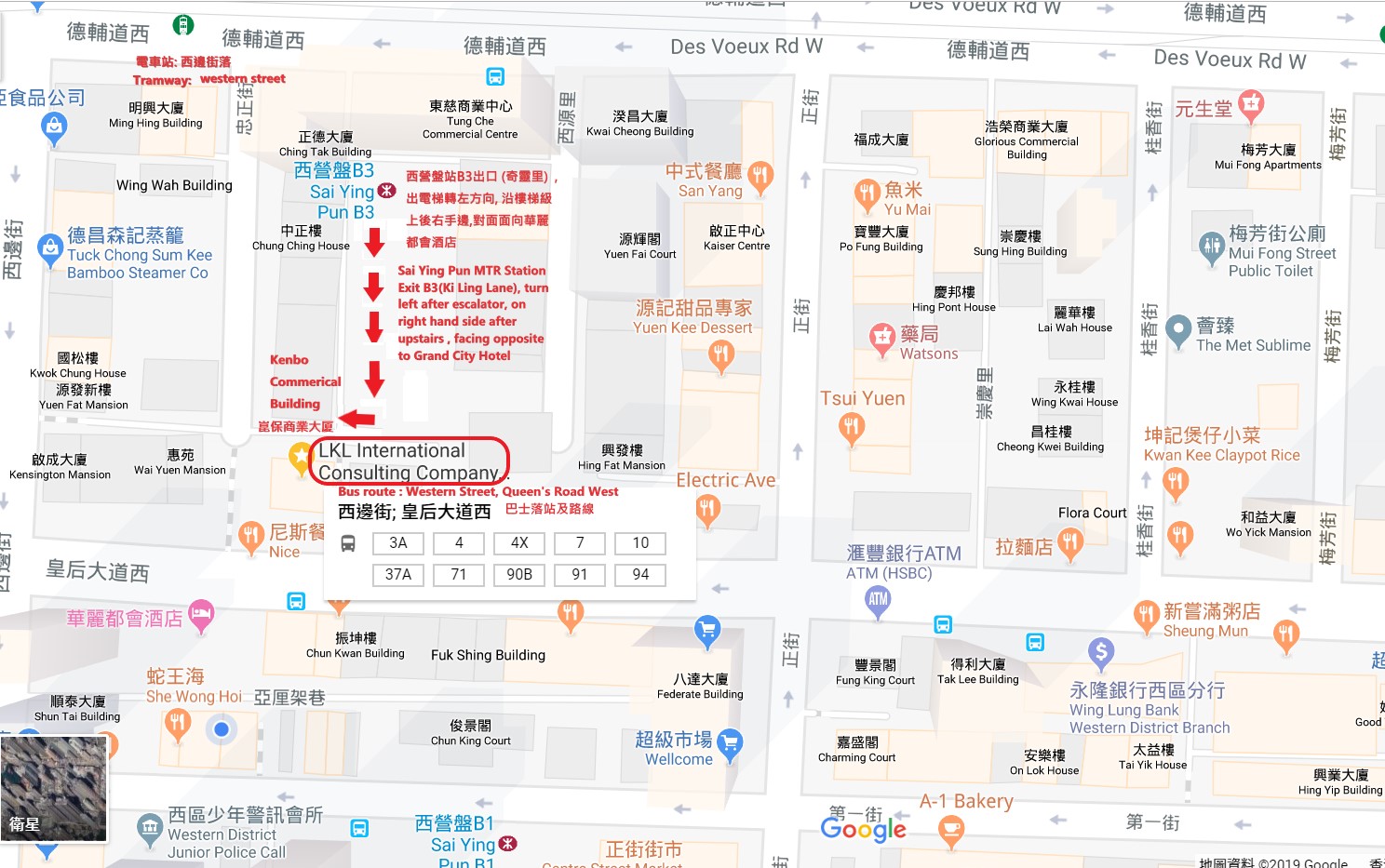 去寫字樓示意Instruction to our office by MTR